Did you know that you can find almost all the places of interest (restaurants, shops, services) on the online map of Portsmouth? Today, it is pretty easy to select a pub on an online map to socialize with your friends and navigate there with your phone.
Well, it may be easy for YOU but not for your fellow citizens in wheelchairs!
We know that no city will ever be fully accessible, but we also know that up to date information brings freedom and confidence. Our map already has a fair amount of useful data in Portsmouth and in other cities of the the UK, but there are still a good number of places on the map which lack accessibility information – they show in grey circles. But…
Now, it is only a few clicks to change it all!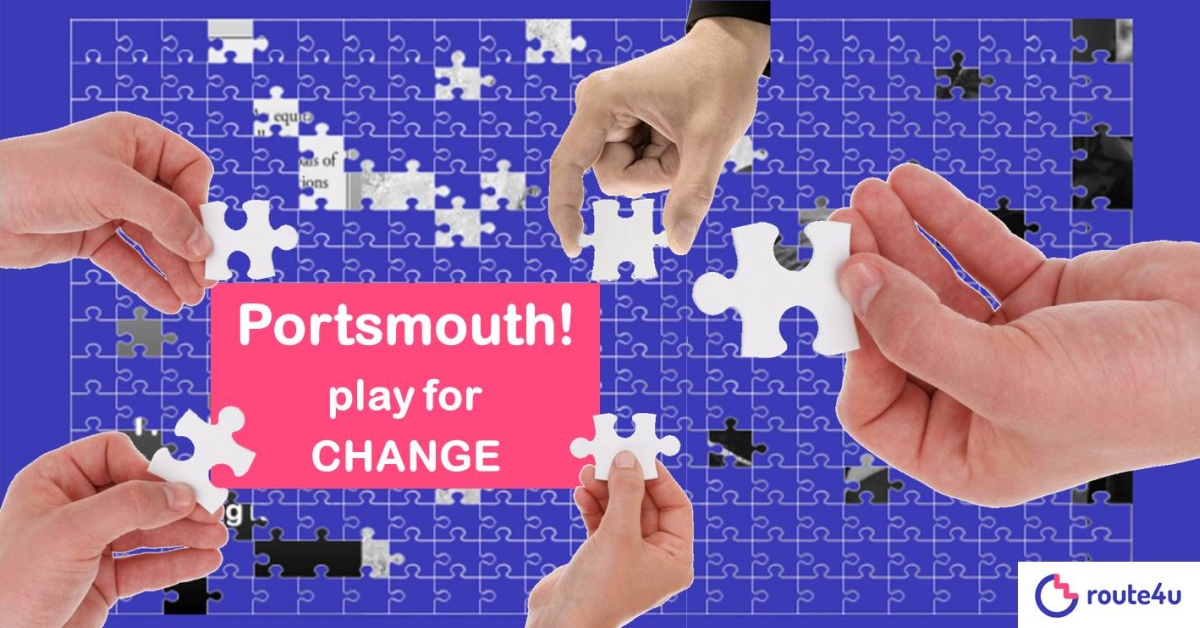 Join our Community Puzzle Challenge and let's make Portsmouth more livable for all, together! We will be solving the jigsaw photo-puzzle by real life contribution to the accessibility of Portsmouth. Sounds good, right? Click the picture to Play for change!
The process is super fast, and it works like this:
Click here and go to the area on the map that is near you or you know very well. 
Select a Point of Interest (grey circle) you wish to assess in terms of accessibility.
Click on the relevant wheelchair icon to tell if the entrance is wheelchair accessible.
Click on the relevant toilet icon to tell if the toilet is wheelchair accessible.
Add description or comment if neccessary
Hit save if you are sure about it.
Select another POI and repeat!
If you find it difficult to decide the colour of a given entrance, take a look at our assessment cheat sheet ! 😀
Click here to invite your friends in the game and get things rolling! 🙂
Want to know more about Route4U? Read our FAQ!