I would love to help! How do I join the fun?
You have multiple options. 🙂
Although we're just starting our pilot in Portsmouth, UK, you can use the Route4U app anywhere in the world already. The general problem with services based on community-contribution is that reaching the minimum viable amount of data in a given area is not easy. This is why we designed our app to use OpenStreetMap data, this way we already have hunders, thousands of places (Points of Interest – POI) with accessibility data available in every town and city of the world.
This means that If you use wheelchairs or prams every day, you can still use the app, even though there will be no sidewalk navigation in your city at first, due to the inital lack of sidewalk data. Of course, since you can automatically "survey" sidewalks, crossings and road surfaces, you can be one of the pioneers of your area who help us put the map together.
By tapping on gray circles on the Route4U map, you can add accessibility information to that shop, venue, etc. This way, you notify every Route4U user in the world, about the accessibility of that place. In addition, this information will be available on OpenStreetMap too, for everyone to see. Check the current status of the Portsmouth map out here. Please read our Assessment Guide to see what kind of toilets and entrances fit into which category. This way we can avoid false data appearing on the map. Don't worry though! Sometimes it's not easy to decide the colours. If you have doubts, just add some comments in the "Accessibility Details" box. See the guide here.
You can also join the fun by following our Facebook page . We regularly share information about the map and the apps (both iOS and Android) organize events and share interesting stuff about the world of accessibility.
We also created a Route4U – UK Mapping closed Facebook group where our UK-based users can share feedback about map data and the app in general. We also hope to build an active community of accessiblity enthusiasts 🙂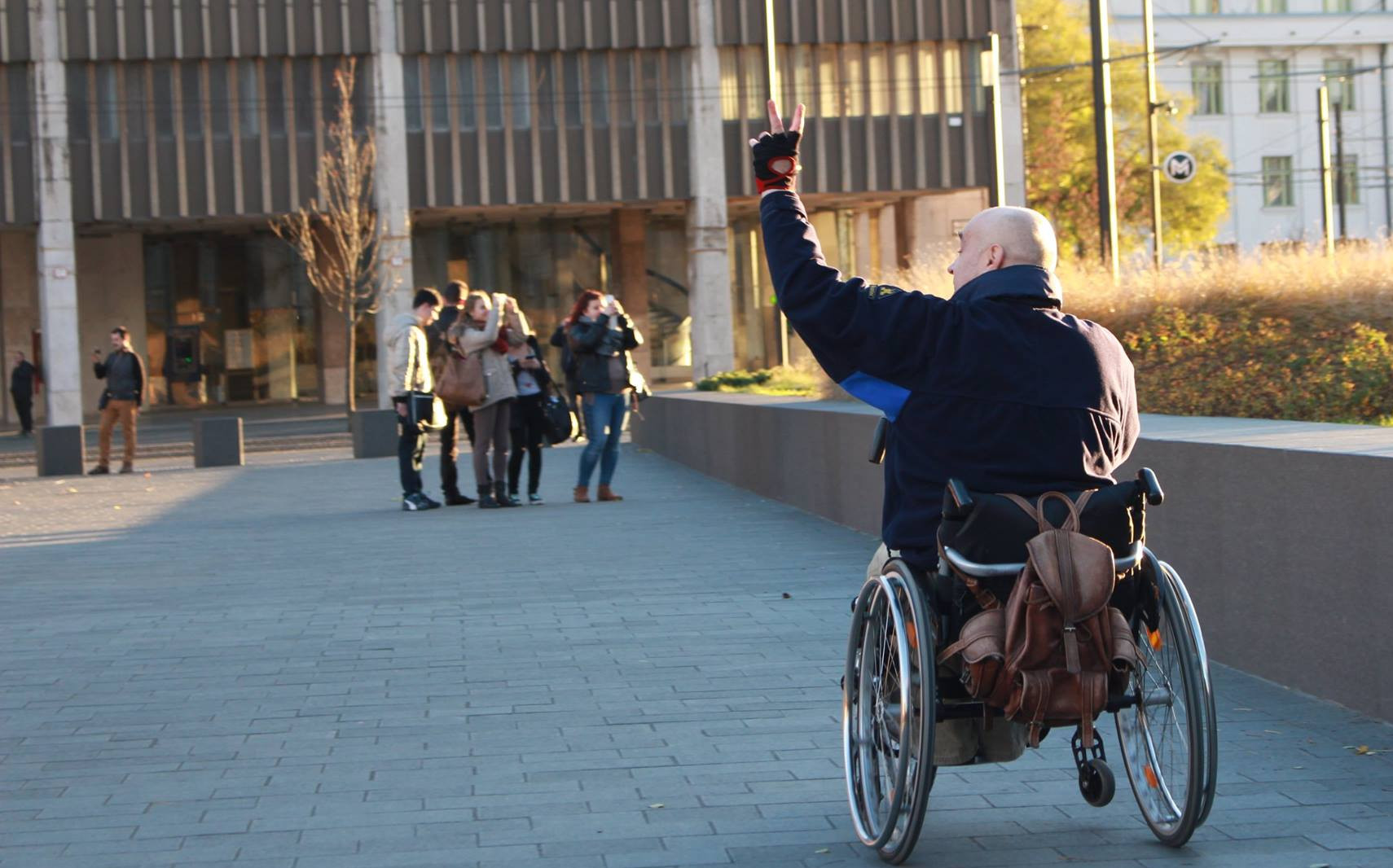 As we mentioned above, sidewalk data is very difficult to collect – even with our automatic function – without a big number of active wheelchair or pram users on the city streets. This is why we cooperate with city councils to map the first version of the accessibility map, which is then continuously being updated by our users, just by rolling around the city streets. We provide cites with statistics, heat maps, and problematic locations data about their sidewalk network. Please contact our CEO: peter.bodo@route4u.org for more information!
Come with us, let's get things rolling! 🙂